Please visit the website for BSN2015 to get information on the next, upcoming BSN conference in Boston.
BSN 2014
BSN2014 has successfully concluded. With nine exciting workshops, 21 talks and an additional 22 posters, BSN2014 offered a wide variety of events and topics out of the body sensor network field. We hope that you had a great time in Zurich with inspiring discussions and interesting talks and look forward to seeing you next year in Boston (June 9-12, 2015).
Impressions of BSN2014
A selection of pictures has been published to provide some impressions of BSN2014. Check out our gallery.
Proceedings
The conference proceedings are available online on IEEE Xplore and are also linked through the program.
Congratulations to all award winners:
Best paper award: A bendable and wearable cardiorespiratory monitoring device fusing two noncontact sensor principles - Daniel Teichmann et al., RWTH Aachen
Best paper runner-up award: Linking UPDRS Scores and Kinematic Variables in the Leg Agility Task of Parkinsonians - Matteo Giuberti et al., University of Parma
Best poster award: Compact Implantable Circularly Polarized Patch Antenna for Biomedical Applications - Yong-Xin Guo et al., National University of Singapore
Best doctoral colloquium award (achievements): Robust and Flexible Antennas: Good Candidates for Wearable Applications - Jovanche Trajkovikj, EPFL
Best doctoral colloquium award (work in progress): Quality Enhancement Framework for Wearable Computers - Terrell R. Bennett, University of Texas at Dallas
JBHI Special Issue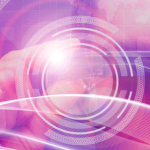 The IEEE Journal of Biomedical and Health Informatics (JBHI) will invite selected papers of BSN2014 to contribute to a special issue. More information on this will be given during the conference.
About BSN
The availability of small, low-cost networked sensors combined with advanced signal processing and information extraction is driving a revolution in physiological monitoring and intervention. Body Sensor Networks (BSN) are enabling technologies for accurate measurements in healthcare systems, enhanced sports and fitness training, novel life-style monitoring, and individualized security.
The 2014 International Conference on Wearable and Implantable Body Sensor Networks (BSN 2014) will provide a unique forum for researchers and industry practitioners to discuss the latest work in various fields utilizing body sensor networks. Building on the success of the previous 10 annual meetings, the 11th BSN conference will be held at the Swiss Federal Institute of Technology (ETH Zurich) in Zurich, Switzerland. The main conference and workshops will take place on June 16 - 19, 2014.